---
January 25, 2018 11:10 AM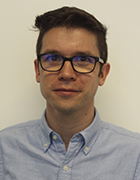 Profile: Alex Scroxton
Finland
,
Startups
If you've ever gone through the process of getting a tech startup off the ground, you'll be familiar with the nerve-wracking process of pitching a group of stony-faced investors with your idea to revolutionise the...
August 20, 2012 11:47 AM
Finland
,
Savonlinna
Finn Ere Karjalainen has smashed the world record in the annual mobile phone throwing championship held in Finland by throwing his phone 101.46 metres.
The event has been held every year since 2000 in the town of Savonlinna.
Second place went to Jeremy Gallop, a South African who...
---
December 7, 2011 9:23 AM
digger
,
Finland
,
Finn
,
ipad
,
social media
I'm sure you all remember but just in case you don't I'll jog your memory. Back in August, Downtime posted a story about a competition that was taking place in Finland.
---
August 24, 2011 2:37 PM
Finland
,
social media
Over one million Finns have found themselves unable to resist the lure of watching four strangers live in diggers.

Over the past two months the four men, who've been constantly streaming live video and interacting with their viewers, have been sleeping, eating and drinking in the...
---