---
March 7, 2011 3:24 PM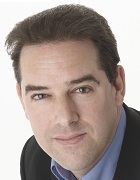 Profile: Bryan Glick
Broadband
,
BT
,
fibre
,
Infinity
,
ISP
,
telecoms
The Telegraph website has revealed a true scoop on the state of UK broadband. Either that, or it has made a tantalisingly insightful typo.
In a story stating that


RSS Feed

Email a friend
April 8, 2010 12:08 PM
fibre
,
Google
,
Network
When Google announced it would connect the US city of Topeka with a 1gbps fibre network for free, the mayor promptly renamed the city "Google" for the month of March.

The internet firm has been trialling a 50,000-user 1gbps fibre optic network as part of its "Think Big With A Gig"...
---