---
February 20, 2015 12:23 PM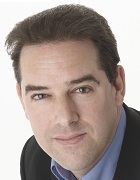 Profile: Bryan Glick
Email
Britain's contribution to computer history has received its ultimate accolade - Colossus, the world's first electronic computer, designed at Bletchley Park to help break secret German codes in World War 2, is to be featured in the latest set of Royal Mail stamps.



0 Comments

RSS Feed

Email a friend
---
April 9, 2014 1:55 PM
Email
,
France
If a 35-hour work week and six weeks of paid vacation is not enough reason to move to France, the no email after 18h00 rule is pretty compelling all on its own.
A deal signed by tech industry employers and unions in France means many companies are now...
---
November 24, 2011 3:22 PM
Email
,
Led
,
Messaging
Mobile technology means that there are very few places to hide and few excuses for not being available to friends, family, colleagues and managers.
If researchers at the University of Washington in Seattle are successful, however, it will be even harder, with text communications being...
---
October 28, 2011 11:22 AM
BT
,
Email
A BT survey of 2103 people has shown that 20% of adults are yet to send an email. Unfortunately the survey doesn't continue on to reveal how many of the electronic mail virgins actually knew how to or what an email was.
The survey was carried out over the...
---
---
June 19, 2008 2:09 PM
Email
,
snails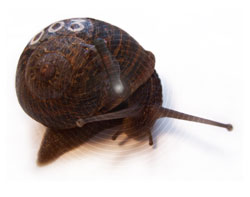 Cecil, Austin and Muriel are snails on a mission to deliver email at a snails' pace..... equipped with electronic equipment allowing them to send...
---
February 14, 2008 2:26 PM
Email
,
IBM
,
Messaging
,
Post-it
Some things don't change. Back in the mid-80s when Bob Metcalfe and the guys at 3Com...
---
January 25, 2008 4:06 PM
celebrity
,
Coder
,
Email
,
killer
,
profile
,
Programmer
,
quiz
Now I know that those of us working in the IT sector have not always been known for...
---
January 21, 2008 6:55 PM
breach
,
briefs
,
E-mail
,
Email
,
knickers
,
leak
,
pants
,
privacy
,
private
,
underpants
,
underwear
Oh dear, oh dear. Another day, another data security issue in celebsville. Following on from news of BBC Top Gear car hack Jeremy Clarkson's touchingly naive approach to data security,...
---