---
January 24, 2012 2:04 PM
Australia
,
Ebay
,
health
,
London
,
relationship
,
shopping
,
Website
A website has been launched to help people make a bit of cash to cheer them up after a relationship breakdown.
---
August 26, 2011 12:08 PM
Ebay
---
March 1, 2011 9:31 AM
Ebay
,
Fraud
,
Paypal
An Australian schoolboy, who had managed to get away with thousands of dollars in fraud, was caught only after $2m was deposited by mistake into one of his fake accounts at the end of 2009.
Philip Heggie, just 17 at the time, could not resist the temptation to withdraw $5,000 of his...
---
February 28, 2011 3:26 PM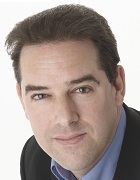 Profile: Bryan Glick
Domain name
,
Ebay
,
URL
There are not many proper URLs left to buy these days - hence the number of start-up firms with obscure-sounding names including lots of "Z" and "X". But one enterprising domain name owner has taken cheek - and his sales technique - to a new level.
Having registered
---
June 22, 2010 10:09 AM
Ebay
It's lovely but slightly creepy that children take an interest in one's dating actitivites, but putting granny up for sale on eBay is definitely taking f****** liberties.
This happened to Sandi Firth, whose son, Jame Doyen, offered her as "My Yiddishe Momma for Sale", opening bids £1,...
---