---
June 20, 2012 1:00 PM
Domain name
,
Jedward
Domain name registrar Names.co.uk has announced a nationwide search. It hopes to uncover the Worst Domain Names registered on the web by businesses and it has already discovered a handful that you'll find below.
Downtime,...
February 28, 2011 3:26 PM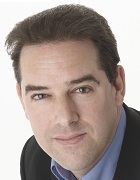 Profile: Bryan Glick
Domain name
,
Ebay
,
URL
There are not many proper URLs left to buy these days - hence the number of start-up firms with obscure-sounding names including lots of "Z" and "X". But one enterprising domain name owner has taken cheek - and his sales technique - to a new level.
Having registered
---