---
October 14, 2011 9:58 AM
cloud
,
Passwords
,
will
A survey by Goldsmiths University has found that 1 in 10 Britons are now leaving web passwords in their will.
53% of those surveyed said they had, what they would consider, "treasured possessions" stored or saved online.
A quarter said...
August 17, 2011 11:44 AM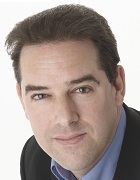 Profile: Bryan Glick
BMC
,
cloud
,
Software
,
Storage
Sometimes, the IT industry makes Downtime's job very easy.
In this case, many thanks to BMC Software CIO Mark Settle, for demonstrating why IT types should never get ideas above their station.
What's more, he even asked us to publish this - so on his own head be it.
...
---
February 17, 2011 11:11 AM
cloud
,
lawyers
Downtime wishes to congratulate the Cloud Computing Centre for bagging accreditation as a preferred supplier to the Solicitors Outsourcing Association.
SOA, (no relation to Service Oriented Architecture) is a non-profit that supplies lawyers with

0 Comments

RSS Feed

Email a friend
---