---
August 26, 2014 3:24 PM
Brazil
,
Canada
,
Facebook
,
Germany
,
Google
,
Russia
,
twitter
Another day, another internet cock-up.
On Tuesday, users searching for any pictures on Google Images - kittens, puppies, flowers, food or even Google's own logo - were flooded with the same picture of a Russian car accident in the results page.
...
June 16, 2014 10:43 AM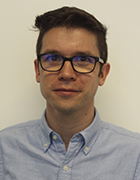 Profile: Alex Scroxton
Canada
,
Spam
Across the ocean in Canada, folks are getting ready for the implementation of a major new anti-spam law, which comes into effect from 1 July this year.
---