---
August 13, 2015 3:00 PM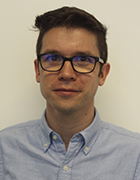 Profile: Alex Scroxton
Broadband
,
BT
,
FTTP
,
Ofcom
Ofcom CEO Sharon White has discovered the secret of time travel, or so it would appear from a consultation document released on 13 August by the telecoms regulator.

The revelation that Ofcom has access to technology that baffles modern-day science was tucked away in a dense and lengthy...
May 31, 2013 10:59 AM
Badger
,
Broadband
,
BT
,
Easingwold
,
Yorkshire
---
September 11, 2012 4:39 PM
4G
,
BT
,
London
,
Vodafone
Boris Johnson made a surprise appearance at a press conference in London's Science Museum this morning. The press conference was for
---
November 8, 2011 12:23 PM
BT
,
Wifi
Proving that solving a common technology problem like weak-WiFi reception need not be a Heath Robinson affair, in fact the complete opposite is former BT chief technology officer Peter Cochrane.
On a boat on the Norfolk Broads, Cochrane was unable to find a strong enough WiFi signal,...
---
October 28, 2011 11:22 AM
BT
,
Email
A BT survey of 2103 people has shown that 20% of adults are yet to send an email. Unfortunately the survey doesn't continue on to reveal how many of the electronic mail virgins actually knew how to or what an email was.
The survey was carried out over the...
---
March 7, 2011 3:24 PM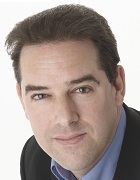 Profile: Bryan Glick
Broadband
,
BT
,
fibre
,
Infinity
,
ISP
,
telecoms
The Telegraph website has revealed a true scoop on the state of UK broadband. Either that, or it has made a tantalisingly insightful typo.
In a story stating that
---
February 28, 2011 5:18 PM
BT
,
parliament
,
telecommunications
,
telecoms
Downtime was delighted to learn via The Guardian that BT, the UK's biggest telecoms provider, sponsors the parliamentary choir to the tune of £60,000.
No doubt it helps if MPs sing from...
---
February 8, 2011 3:41 PM
BT
,
JP
,
Landline
,
Mobile phones
,
Rangaswami
BT's former chief scientist JP Rangaswami has three teenage children, he told delegates at the annual Intellect Regent conference last week. So one night he gets home, opens the front door and hears the home phone ringing. It continues to ring.
"Why doesn't someone answer that phone," he...
---