---
February 25, 2016 4:06 PM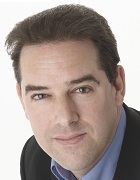 Profile: Bryan Glick
apps
,
London
,
Mobile
,
twitter
Londoners were all a-twitter this week when a "software bug" apparently caused the London Underground API to tell all the apps that use its live transport data that every Tube line in the capital had been shut down.

Trade union leaders could hardly have hoped for such an impact as...
June 9, 2014 12:03 PM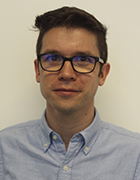 Profile: Alex Scroxton
Android
,
Applications
,
apps
,
HBO
,
Hodor
Through a heady combination of online piracy and softcore pornography, Game of Thrones recently became the most popular show in the history of HBO.
And alongside the diet of violence, zombies, softcore...
---
April 23, 2013 1:05 PM
Apple
,
apps
,
Durex
,
iPhone
,
YouTube
The plight of the long distance lover has continued to improve over the years thanks to technology. From cheaper phone calls, free texts with WhatsApp, long, languishing emails and video conferencing to see your beloved's face, partners separated...
---
December 15, 2011 2:30 PM
Android
,
Apple
,
apps
,
Facebook
,
iPhone
,
Lanzarote
,
twitter
A, not-so-extensive, survey of 1,000 people by Skyscanner has revealed that you're more likely to land a lady in Lanzarote if you own a 'old-school' mobile.
According to their survey, only 54% of iPhone users admit to holiday romances compared to a whopping 72% of...
---
March 10, 2010 1:42 PM
Android
,
apps
,
asbos
,
iPhone
Employment minister Jim Knight shared this at the National Digital Inclusion bash at London's Vinopolis today.He was showing fellow MPs the new Asborometer app (for Android and iPhones) that tracks Asbos (antisocial behaviour orders) in that area when it...
---
February 3, 2010 2:00 PM
apps
Android's not safe from odd apps either. Masternaut has developed an augmented reality system for iPhone and Android devices, which it says give users "a real world view of the job they are about to perform and with it we can give them precisely what they need to get it...
---