---
June 9, 2014 12:03 PM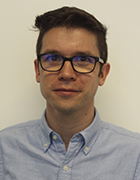 Profile: Alex Scroxton
Android
,
Applications
,
apps
,
HBO
,
Hodor
Through a heady combination of online piracy and softcore pornography, Game of Thrones recently became the most popular show in the history of HBO.
And alongside the diet of violence, zombies, softcore...
May 23, 2014 12:32 PM
Applications
,
Mobile
,
PetMatch
Picture this everyday scenario. One day you get a phone call from your neighbours asking if you'd like to look after their pet rabbit, Smokey, while they sun it up in the Maldives. You realise it would be rude to say no - and,...
---