Jan 26 2011 2:59PM GMT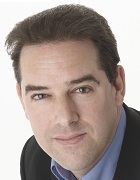 Profile: Bryan Glick
Tags:
Catholics among you will no doubt be pleased to know that the Pope has given his official blessing to social media.
In a Papal missive to mark World Social Communications Day (Downtime is especially looking forward to World Anti-Social Communications Day), His Holiness alleviated the guilt of closet social networkers, but called for consideration to the "Christian way of being present in the digital world."
"Greater involvement in the public digital forum, created by the so-called social networks, helps to establish new forms of interpersonal relations, influences self-awareness and therefore inevitably poses questions not only of how to act properly, but also about the authenticity of one's own being," wrote Benedict XVI.
"Entering cyberspace can be a sign of an authentic search for personal encounters with others, provided that attention is paid to avoiding dangers such as enclosing oneself in a sort of parallel existence, or excessive exposure to the virtual world."
So there. There was no indication in the missive of whether it is blasphemous to wear a condom when poking.
But in a unique acknowledgement of the IT profession, the Pope also said he prays that "God may grant communications workers the capacity always to carry out their work conscientiously and professionally."
Recite three Hail Marys and five Java sub-routines if you transgress.