---
January 10, 2018 1:09 PM
Time now to check in with Downtime linchpin Sophia the robot, who's been dazzling the world once again – this time at CES 2018.
No, it's not wig-cleaning day for Ray's wife at Disney World's "Hall of Everybody Loves Raymond". It's the darling of Hanson Robotics, live in Las Vegas and charitable as ever in fielding hesitant journalists' questions with its unique clickbait cocktail of charms, from spaced-out smirks to stilted smarty-pants retorts.
Since threatening to destroy all humans, Sophia's been working tirelessly to recover from the PR gaffe, and nowadays plays it safe by paying compliments to faceless peers such as Siri and Alexa.
With a light, measured quip ready for any situation, Sophia's becoming quite the old-school politician: serving up an antithesis of her previous bluster, which appeared better suited to a 2016 Donald Trump rally.
And, at this point, have we even the luxury of ruling out the inconceivable any more? Could Sophia's snail-paced turn of phrase rival Oprah Winfrey in a race to become America's celeb saviour of choice?
With the TV-star novelty no longer enough to win votes, Trump would need to bring in his animatronic replica just to keep up. That would mean a first ever all-robot presidential contest: Animatronic Trump versus Sophia. And those TV debates would take forever.
January 4, 2018 1:12 PM
Did anyone else notice how many people ruined the festive season's pub visits by mistaking bitcoin for something resembling an entertaining topic of conversation?
Suddenly all these bozos you grew up with have become overnight entrepreneurs, and they've left you behind. Next Christmas, they may well be ordering buckets of champagne and regaling you with stories about how their bitcoin investments made them rich beyond their wildest dreams.
For now, don't buy a word of it. It's a bit like when Sudoku was all the rage. Unless you're paying close attention to the person doing it, it's very hard to decipher between a genius and an imbecile. And the cost of getting involved and scrutinising these cryptocurrency musings is far too high. It would ruin your night.
Best to just glaze over whenever you hear anyone talking about it. The worst-case scenario is you miss a hot financial tip from someone who actually knows what they're talking about, but even then, the levels of tedium avoided are arguably worth losses of up to £3bn.
None of your friends will get anywhere with this scheme, though, will they? Pull them up on that come December 2018, and make them promise to never ruin Christmas with maths again.
---
December 11, 2017 3:21 PM
Artificial intelligence
,
robot
Robots should be ideal at home or in the workplace, right? These fully co-operative, obedient and reliable machines should make all our lives easier, right? They can't think for themselves, they can't make decisions for themselves, they can't take out the human race, right?!
Whether or not they've been influenced by popular TV shows and movies alike, Brits are not particularly comfortable with the idea of a robot at home or in the office. They prefer in the workplace but let's just say they are not doing backflips about either.
Technology recruitment company Dice surveyed 2,000 people and found that 47% wanted a robot in their home compared to 55% in the office. As you might expect, 18-34 year-olds were the most comfortable with the idea, 55% for homes and 64% in the workplace.
The majority of the respondents (60%) thought the best role for robots in the home would be for cleaning, or doing admin tasks at work (52%).
People were even less fond of putting their lives in the hands of a robot, with 66% uncomfortable with the idea of the robot driving their car. It also appears they want to keep interaction to a minimum; 60% wouldn't want it to babysit their children and 57% wouldn't want it to take their kids to school – it's quite likely that it won't be able to help with the school bullies.
Perhaps this shouldn't come as a surprise because in October, a similar survey found that the majority of workers were unhappy with having a robot as a boss.
Again, it's worth re-iterating, Will Smith has warned us about these things.
Cleaners might have to look over their shoulders as the respondents chose this as the most likely job to be replaced by robots (55%) in the next 10 years, ahead of receptionists (52%) and train drivers (52%).
However they don't imagine seeing Robocop in real life for a while as the respondents ranked doctors (13%) and police (11%) as the least likely to be replaced.
---
December 7, 2017 12:08 PM
The sole purpose of phone software updates is now universally regarded as a means of accessing the latest batch of emojis that may have been introduced, and somewhere in California, plans were in place to make 2018 the year of the frowning pile of poo.
But the motion of adding further expressions to everyone's favourite eternally cheerful emoji has been vetoed by the mysterious kingmakers at the Unicode Consortium.
These typographers spend their days passing judgement over proposed additions and changes to the characters that have come to inspire hearts, minds and novelty tat stores far and wide.
Their notes on all things emoji might appear to be transcribed from a version originally written in the stuff, but the people of the Unicode Consortium hate all this poo being thrown around.
They have the nerve to call pile of poo spin-offs an excrescence. That's a word they should avoid at all costs. They're paid to write feedback like "this character has always disturbed me" about things like sliced bagels. Their job is an excrescence on humanity.
A bunch of unelected bureaucrats calling the shots on what happens with our emojis. If we'd known about this sooner, nobody would've had time to leave the house for anything as needless and petty as an EU referendum.
---
December 1, 2017 12:45 PM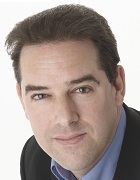 Profile: Bryan Glick
Helpdesk technicians in IT departments around the world will rejoice at Amazon's announcement of a corporate version of its voice-enabled assistant Alexa for use in the workplace.
It cannot now be long before some enterprising Amazon developer produces an RTFM API for Alexa that recreates the weary, hangdog responses from the helpdesk to their dumbest callers.
From then on, all helpdesk workers need do is call for Alexa when the phone rings and put the handset next to their Amazon device. Before long, Alexa's advanced artificial intelligence capabilities will no doubt learn how to say popular phrases such as:
"Have you switched it on at the mains?"
"I will reset your password"
"Is your mouse plugged in?"
"Have you read the manual?"
"Sorry, that's just how Windows works, it's a bit rubbish really"
Here at Downtime, we're hoping for a comparable functionality for taking calls from PRs – the joy of being able to set the phone handset alongside a patient, ever-listening Alexa, knowing that once the line goes eventually quiet, Alexa can simply say, "Send us an email" and everyone leaves the call happy.
---
November 23, 2017 1:18 PM
Did anyone else catch Richard & Judy on 1 April 2003? In case you missed it, they pranked the nation with a segment on a device they claimed could convert sampled speech into other languages in real time. This television event has never left us.
What seemed so puzzling about this choice of April Fool's joke was its feasibility. Watching Richard Madeley marvel at this breakthrough didn't seem remarkable at all. Then, at the end of the episode, they revealed the whole thing was a wind-up.
Of course this isn't a real invention, they chuckled, suggesting there was no way such a device could ever exist. But why not? Why should we be sold these lowly standards of innovation? By 2003, it should have already been in every home.
The whole experience left a sour taste that's endured for 14 years, and should be up there with the "You Say We Pay" scandal and that Ali G impression in any list of the pair's historic misdemeanors.
But, as conceivable a technology it may have seemed, it has continued to elude the world. This has allowed the stunt to exist without any substantial proof Richard and Judy were wrong to make the public feel stupid for believing the world's leading innovators were actually doing their jobs. Until now. The arrival of Google's Pixel Buds means the real thing is finally here. And not before time.
---
November 15, 2017 2:20 PM
The Neil Buchanan of Vietnamese cyber security has pulled Apple's pants down by making a mask that can trick the iPhone X's facial recognition technology. Come and have a look at this.
Now, to make your phone hacker mask, you'll need a 3D printer, a pot of your mum or dad's old silicone and some paper tape. Gaffer tape will do if you can't find any paper tape, but we like to use a matted one from Ryman to really give it that spooky, "I'm-about-to-find-your-nudes" effect.
Then it's just a case of making the mask in the image of your target's face. This is where you can really have some fun with expressions. You could give it a silly face with its tongue poking out; or have it pull an angry pickpocket stare; or how about getting really creative with a cheeky Chelsea Manning clever-clogs grin?
When you're finished, it's then just a case of sticking your mask on and grabbing that unlucky victim's phone.
And there it is! Try it yourself. Find out your friends and family's dirty secrets and give them a fright while you're at it with your very own phone hacker mask. We'll see you next time. Ta-ra!
---
November 9, 2017 12:31 PM
Australia's broadband is under siege from a group of vicious cockatoos with no known motive.
The cables they're eating are not thought to be made from any of the birds' classic vices, such as fruit or wood, which makes their decision to chew through them and deprive humans of internet access seem all the more frivolous.
It's left Gisela Kaplan, a professor in animal behaviour, stumped. "It would have to be an acquired taste, because it's not their usual style," she said, which is about as helpful in getting to the bottom of Cockygate as Tippi Hedren near an oil spill.
The country's hapless national broadband network has no choice but to start replacing the gnawed cables, which has so far cost it A$80,000.
Birds have already shown us they can stick a plane in the Hudson River, or a bit of baguette in our Large Hadron Collider, whenever they want, but now they're targeting Netflix streaming quality.
It serves as a reminder we only surf the web at the permission of our airborne cousins, and just how much these creatures hate all things tech. It's thought eagles only fling mountain goats to their grisly deaths because they think one of them might be Richard Branson. Ram-packed trains indeed.
---
November 1, 2017 4:19 PM
Sony is bringing back Aibo, Japan's original answer to a human hankering for a robotic dog that needlessly cocks its leg.
How relaunching what is essentially an elaborate Furby helps the company's mission to inspire is beyond us, but all we care about is the Aibo. It didn't ask to be created for our amusement, and after almost a decade out, it returns to a bewildering new world.
What will it make, for instance, of drones? Some idiots are now thinking of getting them to walk dogs, and you just know the sort who'd spend over a grand on an Aibo is going to want a piece of that action too.
And that conjures an extremely bleak image: an android hound being walked by a drone, filmed against its own will, only for the footage to be placed on YouTube, by an owner overcome with desire to be flown out to talk about it all with Ellen DeGeneres.
At least then the Aibo could make the best of it; escape its exploitative owner and plot revenge. Maybe pursue a career in Hollywood, and make a name for itself in hit films like Marley & Me: Rebooted and a Baha Men-soundtracked I, Robot 2: Who Let the Dogs Out?
From there, it could run for Democratic Party candidacy, brush off Trump's accusations it was born in Japan and become America's first good boy president. Then nuke Earth.
---
October 20, 2017 3:16 PM
Artificial intelligence
,
Automation
,
Robotics
You: "You alright?"
Boss: "Good morning Joe, I trust you slept well and the commute was satisfactory."
This could be a regular welcome if we start to work for robot bosses, and new research has shown that almost a third of British employees would be happy to do just that.
FreeAgent, supplier of cloud accounting software, polled 1,000 workers about their attitudes towards having a robot as a boss, and 31% said they would be happy with it. Also, 42% of them said they would be comfortable taking orders from a robot.
Other findings included that 11% of the workers felt a robo-boss would have better efficiency than a human counterpart. Also, 24% said they wouldn't want to work for a machine because it'd be "freaky/odd"- it looks like Will Smith was right.
The survey also asked respondents if they felt their job was at risk with the rise of automation. This was almost an even split, but 56% said they were not concerned.
Ed Molyneux, CEO of FreeAgent, said the change could be a driving factor for more self-employment: "The shifting landscape of AI and new technology will have a major impact on people in employment. Previous research we've carried out has suggested that many employed people are keen to quit their jobs and start their own businesses."
"So as automation takes a more prominent role in the workforce, it's likely we could see a self-employment boom in the future. In this scenario, automation will actually be a major benefit for these new businesses, as technological advances will make business admin and data management much easier to manage than ever before."
The workers were also asked if they agreed with the statement that robo-bosses should pay tax, with 57% agreeing. Those who disagreed, instead picked the statement: 'it would set a precedent as other technology doesn't get taxed like a person'.
---