Jul 11 2011 12:53PM GMT
Tags:
A bloke in Paris called Marco has become the second man in history to have a QR code tattoo. We've been reliably informed that the first QR man was, in fact, English (http://2d-code.co.uk/qr-code-tattoo/). But this one links to Facebook. It's part of a marketing gimmick from Ballantine's Whisky, where Facebook users can vote for their favourite tattoo and the QR code is then scanned up by an iPhone app to display the most popular tattoo, as voted by all his mates.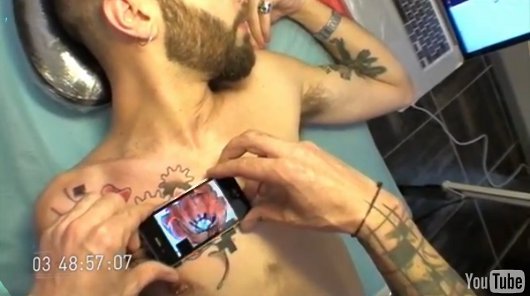 The worst thing is…Downtime doesn't believe he owns an iPhone. Bet he feels like a nipple today.