Jan 20 2011 4:05PM GMT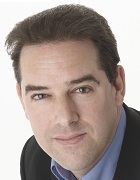 Profile: Bryan Glick
Tags:
Many people are predicting the demise of Microsoft as the desktop market declines and users move to smartphones and tablets from the likes of Google and Apple. But one enterprising Microsoft employee clearly thinks so too, and is already making plans for his post-Windows career.
According to the Gizmodo blog, Microsoft vice president of sales Patrick McCarthy has launched a new perfume and, in what must be a clear nod to the cash-generating titan that is Windows, is calling the cologne Money. The product comes packaged, apparently, in real shredded banknotes in a sign perhaps that some Microsoft sales folk can still make vast quanitities of commission just by saying, "There's a new version of Office out."
Downtime wonders what would be the chosen perfume of other big players in IT? For IBM, something big and blue, and probably involving the cloud – perhaps Sky. For SAP, something Germanic and expensive that takes a very long time to use – perhaps Giant Bratwurst. And before long, no doubt Oracle CEO Larry Ellison will want a stake in the sector, but all he will need to do is buy everybody else's perfume and call it his own. Any other suggestions?
.