Jan 28 2011 4:28PM GMT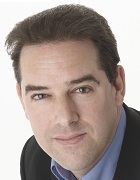 Profile: Bryan Glick
Tags:
Downtime does think that it's a good thing that the great unwashed of the UK are going potty about technology at last. After years of being dismissed as geeks and techies, IT folk can now hold their heads above the laptop screen with pride. But we do worry that maybe the technology love-in is going too far.
According to the latest piece of "who on earth thought this was a good idea?" research, one in 10 Brits are such geeks now that they think about gadgets, apps and social networking more than they think about work, money or sex.
The survey of 2,000 adults in the UK by PC Tools, also said that a third of us view tech literacy as a valuable life skill. Great news, we cry, until the research suggests that geekdom is more valued a life skill than cooking. Even the IT types left in the basement wearing socks and sandals still surface to eat from time to time.
Or is this all an inevitable part of evolutionary progress? Just think, if the most annoying people you know – the ones who drone on about their smartphones and how clever and witty their updates are on Facebook – start to put sex, money and eating lower down their priority list than Twitter, then survival of the fittest should wean them out of the gene pool in a generation or two.