---
January 25, 2018 11:10 AM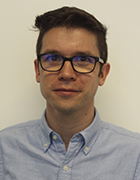 Profile: Alex Scroxton
Finland
,
Startups
If you've ever gone through the process of getting a tech startup off the ground, you'll be familiar with the nerve-wracking process of pitching a group of stony-faced investors with your idea to revolutionise the...
---
January 10, 2018 1:09 PM
Time now to check in with Downtime linchpin Sophia the robot, who's been dazzling the world once again – this time at CES 2018.
---
January 4, 2018 1:12 PM
Did anyone else notice how many people ruined the festive season's pub visits by mistaking bitcoin for something resembling an entertaining topic of conversation?
Suddenly all these bozos you grew up with have become overnight...
---