---
March 30, 2017 4:35 PM
ai
,
Artificial intelligence
,
Automation
,
Machine learning
,
Robotics
As all tech experts know, it is only a matter of time before artificial intelligence (AI) takes over the world, eliminates all our jobs, creates Skynet and the terminator, and enslaves us all in the Matrix. We can't wait to read the terms and conditions page. For those who see this as...
March 21, 2017 5:14 PM
Beijing's Temple of Heaven park toilets are clamping down on local loo roll kleptomaniacs by rolling out face-scanning dispensers. But there's a problem with this,...
---
March 14, 2017 11:26 AM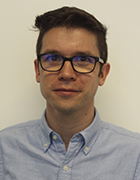 Profile: Alex Scroxton
Donald Trump's counselor and strategist Kellyanne Conway caused uproar online this week when she implied that former president Barack Obama may have used a microwave oven to spy on...
---
March 10, 2017 12:06 PM
Regular readers will know the deep commitment to quality journalism that Downtime embodies. As the cutting-edge blog of the Computer Weekly stable, within the office tales are legion of the lengths to which we will go to bring you, dear reader, a fresh and incisive take on the news of the...
---
March 1, 2017 2:19 PM
If you haven't met Handle yet, Handle's the latest robot to be delivered by the benign...
---