---
February 23, 2017 11:41 AM
A lemur face recognition tool has been developed by a team of computer scientists to identify between and keep track of individual members of the species and boost conservation...
February 23, 2017 10:49 AM
Uncategorized
A new survey has found Brits are now less bored today than they were 20 years ago, because they have a smartphone. Greg Tatton-Brown, spokesman for online gaming site Casumo.com, who commissioned the survey through OnePoll, said: "the Smartphone is a vital part of everyday life in the 21st...
---
February 17, 2017 11:03 AM
News of the Nokia 3310's imminent relaunch has brought Downtime over all nostalgic. Take our hand, and come with us to the cloudless summer of 2001. It's safer there. The sun shines brightly, the...
---
February 8, 2017 6:08 PM
Perhaps the most bombastic cliche of an imagined futuristic world is the flying car. So when better than this already cartoonishly terrifying now for the overlords at Uber to recruit a veteran Nasa engineer to look to make it a reality?
Mark Moore...
---
February 2, 2017 10:29 AM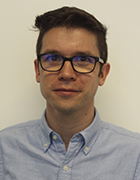 Profile: Alex Scroxton
Broadband
Because apparently, 77% of Brits are more likely to dump their partner than their broadband provider. At least, this was the main finding of a survey of 2,000 UK consumers conducted by broadband comparison site Cable.co.uk. Cable's team of crack statisticians...
---