---
January 25, 2017 6:00 PM
Something disconcerting happened when Downtime looked at its phone the other day. Vine had finally gone through with it. The six-second video sharing app's green logo had given way to a gothic, monochrome makeover. It had reincarnated into the new, scaled-down Vine...
---
January 11, 2017 5:52 PM
The festive season is behind us for another year, even for those giddy traditionalists who keep their trees up well into January instead of just getting over it. But maybe we can cling onto the cosy Nat King Cole vibes slightly longer by thinking about how we might be siphoning our wages...
---
January 4, 2017 12:29 PM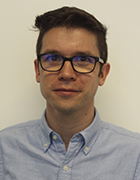 Profile: Alex Scroxton
Internet of Things
,
L'Oreal
Whilst combing through all the emails we over the Christmas holidays, Downtime came across a hair-raising little item; L'Oreal owned Kérastase is launching an internet of things...
---