---
September 21, 2016 11:55 AM
Given the sensitive nature of the information server farms house, the datacentre community is never all that keen on revealing the precise location of where their facilities are out of fear of attack. For this reason, most datacentres are built to resemble non-descript office blocks that belie...
September 20, 2016 12:36 PM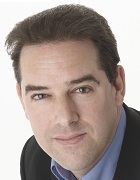 Profile: Bryan Glick
Internet of Things
,
iot
If you believe the hype (which, being experienced Downtime readers, we realise you won't), then you will know that we will all be getting around in driverless cars by about, ooh, Wednesday next week. Meanwhile, as manufacturers test their driverless dream machines, they are finding one or two...
---
September 14, 2016 10:51 AM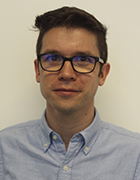 Profile: Alex Scroxton
Broadband
Frustrated at the slow state of broadband in their area, a family of newts has moved house to take advantage of the opportunities provided by superfast fibre. A BT Openreach engineer found the newts getting comfortable among the telephone cables down a manhole in Coldingham in Scotland. Steve...
---
September 8, 2016 3:57 PM
The Diocese of St. Albans is calling on IT workers to help educate congregations on the link between science and faith, as part of its (bizarrely) named "Take Your Vicar to the Lab" campaign. The initiative, being run in churches across Bedfordshire, Hertfordshire, Luton and Barnet, will...
---