---
May 24, 2016 12:27 PM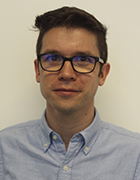 Profile: Alex Scroxton
Facebook
,
Norway
If you're at a loose end following last night's episode of Game of Thrones - and who would have thought Ned Stark turned out to.... [watch it. Ed.] - then for the next few hours at least, you...
May 19, 2016 8:56 AM
Google
After spending months toiling over the next release of the Android mobile operating system (OS), the brilliant and creative minds within Google's development team can't even be bothered to give it a name. Instead, the search giant has resorted to crowd-sourcing a name for the next iteration...
---
May 13, 2016 11:09 AM
There was much merriment at Downtime Towers last week as the PR – usually such an intuitively adept profession – of a famous search-engine (driverless car, cartography, Illuminati etc) company phoned, to say she couldn't find a Computer Weekly story online. A quick straw poll revealed that...
---
May 6, 2016 9:27 AM
Uncategorized
Yes it was World Password Day on 5th May and nonagenarian actress Betty White finds that passwords annoy the "f" "beep" out of you. Perhaps that's why the UK director general for cyber security at GCHQ recommends IT admins only set passwords "when they are really needed". Because that's how you...
---
May 6, 2016 9:26 AM
HBO has started publishing fictional tech news on Google; a move set to cause headaches for IT journos used to trawling the search giant's news pages (or Computer Weekly, ahem) for their daily "scoops". The US TV channel's falsified news output is being churned out as part of the...
---