---
March 24, 2016 6:15 PM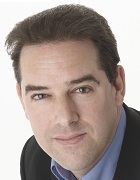 Profile: Bryan Glick
Artificial intelligence
,
Google
,
IBM
,
Microsoft
,
twitter
Artificial intelligence (AI) is going to take over the world, steal all our jobs and ultimately subjugate us all - or so we are told.

We've seen IBM's AI system, Watson, beat humans on the US game show, Jeopardy. Recently, Google's British DeepMind team created an AI system that...
March 21, 2016 12:56 PM
The decision to allow people on the internet to have their say in anything has backfired again, this time on the Natural Environment Research Council, which is currently running an online poll to name its new £200m Antarctic research ship, set to be launched in 2019.

However, along...
---
March 18, 2016 9:26 AM
Internet of Things
,
twitter
Someone has finally found a use for London's ubiquitous pigeon population that involves fitting their fat, feathery bodies with tiny air pollution-detecting backpacks.
The bird-brained scheme has seen the Air Pigeon Patrol, as they are known, tracking...
---
March 11, 2016 10:16 AM
Automation
,
Greenwich
,
Robotics
,
Starship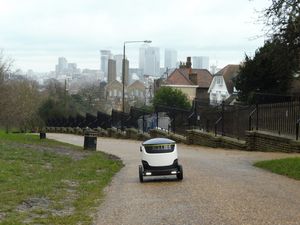 ---