---
February 25, 2016 4:06 PM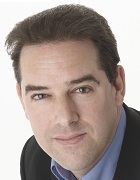 Profile: Bryan Glick
apps
,
London
,
Mobile
,
twitter
Londoners were all a-twitter this week when a "software bug" apparently caused the London Underground API to tell all the apps that use its live transport data that every Tube line in the capital had been shut down.

Trade union leaders could hardly have hoped for such an impact as...
February 25, 2016 2:30 PM
Facebook
,
football
,
social media
The younger generation are so obsessed with technology they've been given the hotly debated label "digital natives" who go nowhere without at least one device glued to their person.
But what the population...
---
February 10, 2016 12:54 PM
Uncategorized
In the Mike Nichols 1967 classic The Graduate, Mr Maguire tells Dustin Hoffman's Benjamin, "There is a great future in plastics. Think about it. Will you think about it?
So nearly half a century...
---
February 3, 2016 3:31 PM
Uncategorized
Scientists thought for a moment that they had made the momentous discovery of a spider with nine legs, but were disappointed to find the said arachnid actually had a hard-on.

Not just a hard-on, but one that has lasted almost 100 million years. The spider, Halitherses Grimaldii, which...
---
February 1, 2016 2:34 PM
Uncategorized
The Dutch police has launched an initiative to target drones. We've some people use air rifles to shoot down drones. Now here's a totally natural alternative: a proper bird of prey who will happily grab any quadropter...
---