---
November 26, 2015 11:31 AM
Uncategorized
Now that it is no longer constrained by simply being HP, Hewlett Packard Enterprise (HPE) seems it will be opening up a late night drinking joint at 1 Aldermanbury Square EC2V 7HR, a short walk from the Bank of England. A licensing application filed with the City of London shows that HPE won't be...
November 26, 2015 9:16 AM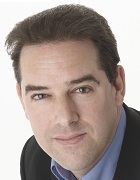 Profile: Bryan Glick
Bacon
,
NASA
Nasa technologists have brought many great innovations into our lives as a result of spin-offs from space development - artificial limbs, scratch-resistant lenses, portable cordless vacuum cleaners, freeze drying, solar cells -...
---
November 19, 2015 3:56 PM
Linkedin
,
Ocado
A video by Ocado Technology asks parents of technologists to describe what their children do at work, revealing how little they know.
Parents who have...
---
November 6, 2015 3:37 PM
Uncategorized
Apparently close to one in three business executives responded to recent research from the Association for Information and Image Management (AIIM) admitting their office is still 'piled high' with paper documents.
---
---
November 3, 2015 11:11 AM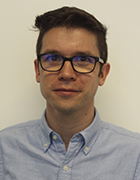 Profile: Alex Scroxton
---