---
August 27, 2015 11:19 AM
Uncategorized
They say whatever happens in the US in technology terms hits the UK soon after. Delivery companies in the UK should therefore take note of what is happening in the US.

The business opportunities related to the use of drones to make deliveries are becoming clearer.

Two...
August 17, 2015 3:40 PM
Uncategorized
Oracle has introduced a new perpetual user licence agreement - or Pula for short. How the It industry loves acronyms. It's also a four letter word in Romania...something that Wikipedia calls a derogatory term used to describe male genitalia. One wonders how the Oracle sales rep in Romania goes...
---
August 13, 2015 3:50 PM
Apple
,
gadgets
---
August 13, 2015 3:00 PM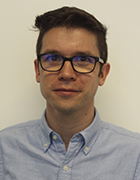 Profile: Alex Scroxton
Broadband
,
BT
,
FTTP
,
Ofcom
Ofcom CEO Sharon White has discovered the secret of time travel, or so it would appear from a consultation document released on 13 August by the telecoms regulator.

The revelation that Ofcom has access to technology that baffles modern-day science was tucked away in a dense and lengthy...
---