---
June 22, 2015 12:06 PM
advertising
,
Security
Heinz went red in the face recently as one of its consumers pointed out a


RSS Feed

Email a friend
June 15, 2015 1:31 PM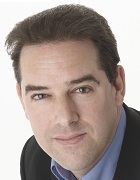 Profile: Bryan Glick
Artificial intelligence
,
Porn
The Turing Test is a famous challenge to computer scientists to create an artificial intelligence machine that is so convincing people believe they are talking to a real human being.
---
June 11, 2015 4:07 PM
Uncategorized
Virgin Money is not in the business of castration but is determined to use new technology to rid the finance sector of bollocks.

The challenger bank claims new technology that allows bank cards to have personal details on the back and
---
June 5, 2015 11:02 AM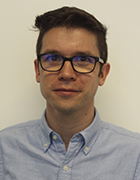 Profile: Alex Scroxton
Asda
,
barbecue
News unfortunately reaches us, as it tends to do, that someone has come up with the perfect hi-tech barbecue.

For reasons passing all understanding, supermarket chain Asda polled their customers on what they would like to see on their dream barbecue.

It then commissioned a...
---
---