---
April 23, 2015 1:24 PM
advertising
,
Cloud Computing
,
datacentre
,
travel
There's no getting away from the fact that the quaint Berkshire town of Slough has an image problem, with the general perception being that it's an ugly place with a funny smell.
That's not us being mean, by the way. Slough was named


RSS Feed

Email a friend
April 23, 2015 12:40 PM
Hardware
,
IT helpdesk
,
Workarounds
The name Lucas Hinch may not be immediately familiar to you, but we sense he may go on to become a folk hero in computing circles, in light of his dramatic approach to PC tech support.
Having grown frustrated at the inability of his defective...
---
April 7, 2015 12:45 PM
Varanasi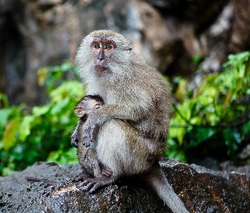 ---
April 2, 2015 4:26 PM
Pac-Man
There used to be a kind of art to April Fools' Day.

In 1977, for example, The Guardian famously concocted an island state named San Seriffe, which was essentially a series of puns dreamed up by its sub-editors.

The newspaper memorably received a number of angry letters...
---