---
March 31, 2015 2:19 PM
Autocorrection
,
Email Address
,
Text messaging
Everyone is caught up in the BYOD revolution, and the flexibility it brings mean more people are emailing from anywhere using whatever gadget they have on them.
Unfortunately it seems that technology is as...
March 31, 2015 2:15 PM
chocolate
,
Cybercrime
,
Easter
A press release came through to the Downtime inbox in the lead-up to Easter warning consumers to be aware of fake branded chocolate bars being sold, presumably over the internet or otherwise.
An online...
---
March 27, 2015 1:06 PM
Gaming
,
Google
,
pictures, photos and images
,
YouTube
Rumour and speculation is the fuel that much of the tech journalism world runs on, and for press officers working at firms like Google, responding to it all must be a wearying experience.
So much so, the search giant has found an alternative (and...
---
March 27, 2015 12:13 PM
Cisco
,
Hacking
,
Hardware
,
Networking
Cisco has hit on a novel way to stop the US National Security Agency (NSA) from tampering with its networking kit by sending its customer orders to the wrong address.
The shady US surveillance unit was previously accused by notorious whistle blower...
---
March 26, 2015 4:18 PM
Security
,
Smartphones
Most smartphones lack smart users a survey by mobile security firm
Lookout
has revealed, with 52% of people who claimed to be security savvy admitting they do not read privacy policies for...
---
March 20, 2015 3:07 PM
Security
When it comes to kicking back after work, most people open a bottle of wine, binge-watch a favourite show on Netflix and/or hit the gym to work off some of the day's frustrations.
Not anti-virus kingpin Eugene Kaspersky, though, who seems to have a...
---
March 20, 2015 2:22 PM
Uncategorized
---
March 20, 2015 10:54 AM
Uncategorized
Downtime experienced the full effects of the solar eclipse today with its network inadvertently failing. Since London is all cloudy, the best views were those on the live stream from other parts of the country that were blessed with clear skies. Obviously the streaming had nothing to do with our...
---
March 12, 2015 4:02 PM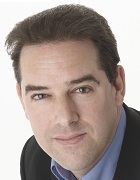 Profile: Bryan Glick
Uncategorized
Saga - that well-known organisation famed for its popular use in taunts against your over-50 friends - is encouraging its elderly audience to get into the social media mindset before it's too late.

The company has suggested that people prepare a "last tweet" to leave their final...
---