---
January 28, 2015 11:17 AM
Facebook
,
Instagram
,
social network
This week the two social networking giants Facebook and Instagram went offline. Facebook is blaming an internal fault caused by engineers, while others are blaming a DDos attack. Whatever the cause, the fact is they were offline for less than an hour.
January 22, 2015 11:54 AM
United Kingdom
While many people are obsessed with their mobile phones and never put them down for a minute, research shows that for many others they are just a waste of time.
In fact, the average Brit will spend more than three weeks of their life looking for lost mobile phones, according to a study...
---
January 22, 2015 10:06 AM
iPod
We found out this week that the younger generation are pretty lazy when it comes to protecting their payment data, with 20% of 16 to 24-year-olds having shared their PIN with a third party.
With lazy...
---
January 16, 2015 11:07 AM
Facebook
,
scam
,
Skype
,
Social networking
,
Webcam
Proving the computer security lament that there is no patch for human stupidity, three UK students have been stung in a Skype scam.
They admitted to North Yorkshire Police that they accepted a friend request on Facebook from a total stranger who...
---
January 16, 2015 9:48 AM
Business
---
January 16, 2015 9:33 AM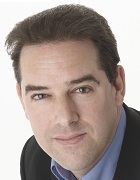 Profile: Bryan Glick
Uncategorized
Researchers in Germany claim to have found a way to generate electrical power from walking. Coming in the same week as news that a lack of exercise is a bigger threat to public health than obesity, the crack German boffins might just have...
---
January 6, 2015 11:10 AM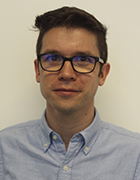 Profile: Alex Scroxton
European Union
,
Website
Panic on the streets of Clacton, panic on the streets of Rochester, after the official website of the UK Independence Party (UKIP) dropped off the internet this morning, leaving the party's supporters bereft of policies and detractors bereft of ammo.

At first it was thought that someone...
---