---
October 28, 2014 11:46 AM
Uncategorized
A technology pilot which has seen the use of data analytics technology to help the Met Police predict which London gang members are likely to commit another crime, is being considered by parliamentary watchdogs to predict the next expenses cheats.

Despite the obvious correlation between...
October 27, 2014 11:28 AM
JLS
,
Nominet
Good news for fans of 2008 X Factor finalists JLS. Band member Aston Merrygold [wasn't he in Lord of the Rings? Ed.] has won the domain name www.astonmerrygold.co.uk from a cyber-squatter.

Domain name registrar...
---
October 24, 2014 12:34 PM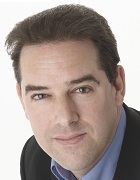 Profile: Bryan Glick
Developer
,
Skills
,
Software
For any software developers worried about their social status - fear no longer. Apparently, some of you are quite like normal human beings after all!

In a not-at-all patronising piece of research sent to Downtime, hosting company 34SP.com found that in fact as many as 28% of developers...
---
October 22, 2014 3:14 PM
Uncategorized
Downtime remembers the days when any organisation with a solid coupling with the government could be simply labeled a QUANGO and they were more than happy with that....
---
October 14, 2014 12:15 PM
iPhone
,
Mobile data
(With apologies to JK Rowling)

The sound of a public relations owl tapping on the window of Harry Potter's office caused him to look up, suddenly.

This was odd. Since Harry had left the news desk at the Daily Prophet to take up a more hands off role as director of content on...
---
October 10, 2014 2:28 PM
Microsoft
,
Nadella
,
Satya Nadella
,
twitter
Men should be particularly careful when giving opinion on as sensitive a topic as gender disparity in the corporate world. Especially if the man in question is the chief executive of one of the largest IT companies of the world and is addressing an event celebrating women.
...
---
October 10, 2014 12:10 PM
Uncategorized
Being sacked is never good but being told you are no longer required or not wanted by text, email or via any other modern form of communication is impersonal. Not only does it make it easy for the sacker but also removes the possibility of retaliation.

But one senior/old staffer at...
---
October 10, 2014 11:53 AM
Uncategorized
A major communications firm has taken time and presumably paid money to carry out a survey of where SME workers get inspired.

The finding in the survey that has been sent out to the press is the fact 1% of business owners have their best ideas when they are using the toilet. Another 3%...
---
October 10, 2014 11:34 AM
Google
,
television
,
Tortoise
,
United Kingdom
,
YouTube
During the World Cup this year, offices across the UK likely saw a spike in bandwidth usage as keen fans streamed live matches to their desks.
But the squeeze isn't over yet, as London Zoo is working with...
---
October 9, 2014 3:03 PM
Uncategorized
The Canadians are not really famous for that much apart from them being likened to Americans (The US variety) too often for their liking.

But they are about to put themselves on the map. Breaking news that 22% of Canadians want to be able to make payments using their fridges must be...
---