---
November 27, 2013 2:22 PM
Mobile
,
operator
,
Philippines
November 26, 2013 7:55 PM
Uncategorized
Microsoft has imposed a 24 hour ban on Xbox users using bad language. WTF?

If you use Xbox One's handy Upload Studio application - which allows users to record, comment on and share clips of games and media you are not allowed to swear.


---
November 26, 2013 1:54 PM
Data protection
,
Mobile data
If anyone needed confirmation that over indulging in alcohol is a bad idea, IT security firm Trend Micro has published a study that shows more than half of Britons have lost a mobile
phone while out drinking.
In a what possibly qualifies as a...
---
November 26, 2013 1:28 PM
Apple
,
China
,
icloud
,
iPhone
,
thief
---
November 21, 2013 5:38 PM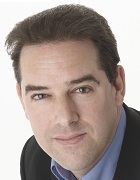 Profile: Bryan Glick
Badge
,
Brownie
,
Girlguiding
,
IT skills
Congratulations are due to the Brownies, where the charity that runs the operation, Girlguiding, has launched a new Computer Badge for seven to 10 year-olds to learn and earn.

Topics covered by the new badge include safe use of social media, basic IT security, and simple coding - all...
---
November 21, 2013 2:26 PM
Bill Gates
,
Condom
,
Vijayaraghavan
Good to know Bill Gates is spending the fortune generated by his software empire wisely by investing in high-tech condoms.
The Bill and Melinda Gates Foundation, which aims at tackling health problems in developing countries, has awarded £62,000 to UK scientists at...
---
November 20, 2013 11:27 AM
Taiwan
Adelaide Lord Mayor Stephen Yarwood claims he is tech-savvy, but forgot to turn off international data roaming on his mobile on a business trip to Taiwan, incurring an internet bill of £11,600.
Such stories are common, but those running up the bills are usually...
---
November 19, 2013 12:05 PM
Australia
,
Cattle
,
Dairy
,
robot
Technologists are keen to apply technological solutions to every problem and the challenge of rounding up cows on dairy farms is no exception.
Researchers at Sydney University have put their heads together and come up with something that is udderly...
---
November 12, 2013 12:08 PM
Uncategorized
One senior executive has changed his mind on the introduction of a corporate BYOD scheme after a BYOD faux pas.

On gathering his team into a conference room, only to find the presentation system not working, he decided to use his laptop. What could be easier? Plug and play.

---