---
July 31, 2013 2:13 PM
copyright
,
zynga
Makers of the euphemistically termed "casual sex matchmaking app" called "Bang With...
July 29, 2013 12:21 PM
app
,
Apple
,
IOS
,
iPhone
,
smartphone
---
July 25, 2013 4:52 PM
Uncategorized
It really could be the world's most expensive sock. A company called Sensoria Fitness has just knitted the world's first sock with a built-in sensor for runners. The $119 sock uses smart fabric sensors to send pressure data to a Sensoria Anklet which uploads data wirelessly either via a...
---
July 25, 2013 4:23 PM
Uncategorized
It's amazing how quickly things change in IT. Things go from cool to unpopular overnight. And it's not just the technology itself but the IT bods in the industry.

I was chatting to an analyst this week about IT jobs in investment banks. He was talking about how it is no longer cool to...
---
July 24, 2013 3:34 PM
sex
,
survey
We all have our little fears when it comes to the bedroom and living up to expectations. We want our partners to, well, enjoy themselves during our encounters, not be so bored they work through the alphabet backwards in French in their heads.
But, it...
---
July 18, 2013 2:14 PM
twitter
Follow the Pope's Twitter account and you will be granted "indulgences" which reduce the time Catholics will have to spend in Purgatory before ascending to heaven.
However, it's not quite as simple as...
---
July 15, 2013 2:04 PM
Britains
,
FaceTime
,
Skype
---
July 12, 2013 12:30 PM
Lingerie
,
Syria
Some real gent out there has decided to create a piece of technology that Joey Tribbiani would be proud of... the clap-off bra.
---
July 9, 2013 4:35 PM
Zombie
---
July 8, 2013 3:24 PM
Uncategorized
Just in..."How To" advice from the Naked leader: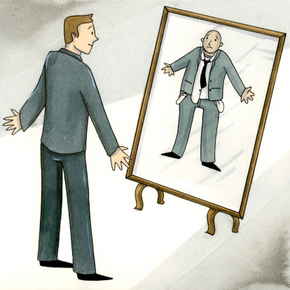 ---