---
June 26, 2013 4:46 PM
Cafe
,
Coffee
,
ITV
,
Java
,
Latte
,
Taiwan
It's a rare morning when Downtime does not need a large shot of caffeine to get us off to a productive start, but one coffee shop in Taiwan seems to have taken the idea of your own personalised Latte a step too far.
---
June 26, 2013 2:36 PM
Uncategorized
People complain about Google Street View all the time. Many see it as an invasion of their privacy. But downtime doesn't agree. In fact it believes Street View's discovery of a species of half...
---
June 20, 2013 11:00 AM
LEGO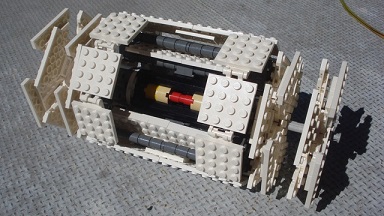 ---
---
June 12, 2013 3:16 PM
future
,
Google Glass
,
microchip
,
NSA
Images of how humans will look in 100,000 years' time have been produced by artist Nickolay Lamm and Computational Genomics PhD Dr. Alan Kwan.
According to
---