---
November 30, 2012 11:32 AM
Gizoogling
,
MTV
Downtime has found itself with more time on its hands than usual this week, mainly as we wait for much of our work to be returned with Hugh Grant's approval, but fortunately we stumbled across an ideal outlet for time-wasting.
November 30, 2012 11:31 AM
Uncategorized
The telco industry charges more, kilobyte by kilobyte, for sending a text message from your phone to next door than what it costs to send the same message from Mars to Earth, according to a cost comparison put together by Swedish Pirate...
---
November 28, 2012 2:48 PM
Parasomnia
,
Sleep
,
Text messaging
---
November 22, 2012 11:20 AM
AMOLEDs
,
Mobile
,
samsung
,
smartphone
Samsung is already the bestselling smartphone vendor on the block, but now it is looking to be unbreakable as well as unbeatable.
Its new range of handsets may look like your average mobiles, but when in...
---
November 20, 2012 9:37 AM
Biogas
,
Data Center
,
Microsoft
Microsoft is not turning up its nose at the malodorous gasses emanating from a wastewater treatment plant at Cheyenne, Wyoming.
---
November 19, 2012 11:03 AM
nyone wanting to skip December - and there are bound to be a fair number who fall into that category - is in luck because there is an app for that.
No, not from Apple, but rival Google.
The ability to skip December, however, is not...
---
November 14, 2012 4:31 PM
Apple
,
iPhone
,
Mobile Computing
,
smartphone
,
social network
Yes, you read the headline right, more than half of people regularly use their mobile devices in bed, with 5% shockingly using their mobile while in the middle of having sex with their partner.*
Narly half check their social networks and emails on...
---
November 14, 2012 3:04 PM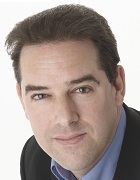 Profile: Bryan Glick
boring
,
IBM
,
iPhone
,
Microsoft Surface
It has taken some time for IT professionals to shake off the "boring geek" image of its bearded and sandal-wearing past, but Downtime still feels that a forthcoming event in London will appeal to parts of our constituency.


---
November 9, 2012 2:40 PM
augmented reality
,
California
,
Glasses
,
Google
,
Search engines
,
Searching
IT directors of a certain age, some beginning to wear reading glasses, others, half-blind nerds from an early age, will be eagerly anticipating the
---
November 9, 2012 2:24 PM
Uncategorized
CIOs and IT suppliers should be planning for world dominance from a massive group of people brought up on the cereal Cheerios.

CIOs and their IT service providers will have to offer IT experiences to a workforce born after the late 1980s that have one important thing in common. They...
---