---
October 29, 2012 4:22 PM
007
,
bond
,
Camera
,
electronics
,
Espionage
,
Silk
,
Skyfall
So when a press release about silk material and self-destructing spy cameras landed in the Computer Weekly inbox, we thought it may have been intended for 007's boss 'M' and sent to us by mistake.
While most people think of silk as a luxury material for clothing? In...
October 26, 2012 3:37 PM
FloralKiss
,
Fujitsu
,
Hardware
,
japan
,
laptop
Fujitsu have launched a personal laptop specifically designed for womankind.
Because of course every woman NEEDS a laptop sporting soft pastel colours, a pearl for an on/off button, diamantés as well as horoscope...
---
October 26, 2012 12:48 PM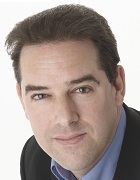 Profile: Bryan Glick
Microsoft
,
Microsoft Surface
,
Steve Ballmer
,
Windows 8
It's been a big week for Microsoft CEO Steve Ballmer, what with the launch of Windows 8 and all that.

It's certainly been a better week than he's had lately, what with Forbes magazine calling him the most disastrous CEO in the US, and
---
October 25, 2012 12:13 PM
Uncategorized
A recent BBC feature on passive-aggressive wi-fi network names prompted many of its readers to share stories behind their imaginative and witty network names.

One reader said his wi-fi network name has been set to "One Direction Are Rubbish" to annoy his daughter who loves the boy band...
---
October 25, 2012 11:59 AM
Cow
,
iPhone
---
October 23, 2012 1:23 PM
Facebook
,
Internet safety
,
Pornography
,
twitter
,
Website
,
Youth
The Internet Watch Foundation has really been scraping the barrel for press coverage this week so who are we at Downtime to ignore their plea?
The online safety specialists have warned the youth of today...
---
October 23, 2012 1:04 PM
Uncategorized
Many a lunch hour in the 1980's was spent crowded around the Atari game console while a digital Daley Thompson powered through 10 events using the wrist power and timing of the gamers of the day.

Well
---
October 18, 2012 1:46 PM
Uncategorized
As power politics takes a back seat these days there seems to be a lot of unused spy equipment lying around.

So SpyGadgets4U is flogging them as a way for happy families to capture those happy moments in life. You know by having a secret...
---
October 18, 2012 1:16 PM
Uncategorized
Downtime was contacted earlier this week by someone representing a Chinese printer company, that will now be selling in the UK.After Huawei was found dodgy by White House security review, one wonders what the spooks will make of the new laser printer. Maybe it posts a copy of every page printed...
---
October 18, 2012 10:31 AM
Furby
A Furby accused of divulging important US military information has called on the UK government to block its extradition to the US.

Back in 2000 the Furby repeated a conversation it overheard when one of its owners parents, a...
---