---
August 10, 2012 11:19 AM
McAfee
Tennis player Andy Murray may have finally found victory on court at Wimbledon by winning gold in the London 2012 Olympics, but he has also topped a list of the most dangerous UK sport celebrities to search for on the web, according to internet security company McAfee.
Cybercriminals...
---
August 9, 2012 1:02 PM
app
,
IOS
,
iTunes
,
Olympics
,
rowing
After winning a Gold Medal in the 1996 Olympics, Redgrave famously announced that if anyone saw him in a boat again that they could shoot him. As we all know that boycott didn't last...
Now Stevie is in a boat again - his virtual self will soon make...
---
August 8, 2012 4:11 PM
Alps
,
Sheep
,
Shepherd
,
Switzerland
,
Text messaging
Sheep in Switzerland could soon be texting SOS messages to their shepherds when under attack by wolves.
A special collar will notify the shepherd if a member of the flock's heart rate increases, which tends to happen when the animal is distressed.
---
August 7, 2012 3:35 PM
Uncategorized
Google's homepage reminded downtime of its wasted youth. The Olympic themed Google doodle features a sprinter who can be controlled by the click flicking of the cursor keys to run and the space bar to jump hurdles.

We remember the hours spent on the Atari console with some serious...
---
August 7, 2012 3:35 PM
cancer
,
Cat
,
kitten
,
projection
It is time for a nice heart-warming story over here at Downtime...
A 16-year-old cancer patient named Maga Barzallo Sockemtickem is currently residing within the Seattle Children's Hospital for treatment....
---
August 3, 2012 11:09 AM
Where would today's news be without the public and their camera phones?
Citizen journalism has helped big news channels break stories when disaster strikes for many years now.
If an earthquake tragically destroys a city, instead of...
---
August 3, 2012 10:30 AM
sports
In the true spirit of in-depth, hard-hitting IT reporting, the ladies of Computer Weekly (and one male who will remain anonymous) headed down to the Olympic Park last night to test out what the mobile coverage for spectators is really like.
We were there as part of...
---
August 2, 2012 9:34 AM
WikiLeaks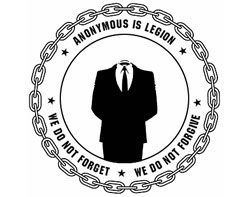 Hacktivist group Anonymous is perhaps best known for punitive actions undertaken on behalf of others such Wikileaks, but now it is taking up...
---
August 1, 2012 5:14 PM
A free crowdsourcing app, Facewatch, has launched for the citizens of Surrey. Despite the name, it isn't Facebook's more evident stalking sister site, but an app that was originally launched by the MET in April to help convict suspects of the London...
---