---
August 31, 2012 5:13 PM
Skyfall
,
Sony
,
Xperia
Sony has revealed its new smartphone, the Sony Xperia T, which will be lucky enough to grace the hands of Daniel Craig in the new Bond film, Skyfall which will be in cinemas later this year.
August 29, 2012 10:28 AM
Android
,
Asia
,
Bird
,
IOS
,
Jenga
,
Recreation
,
Rovio
Downtime knows that your desk, as is ours, will be strewn with objects, many of which are precariously propped up. Basically our desk resembles a giant game of Jenga.
As if Rovio, the media company made famous by the Angry Birds franchise, wasn't already being helpful...
---
August 28, 2012 9:45 AM
Apple
,
Apple-1
,
ipad
,
iPhone
,
steve jobs
---
August 24, 2012 4:14 PM
Donkey
,
Israel
,
Wi-Fi
---
August 20, 2012 2:38 PM
Uncategorized
You would think with modern technology buying a stamp at the Post Office should be a quick and easy process. Not so, infact it is a highly demoralising experience, Downtown discovered when one of the Computer Weekly staff visited the Post Office round the corner with the intention of buying a...
---
August 20, 2012 2:10 PM
Uncategorized
Downtime was interested to see that Barclays bank's mobile to mobile payment service, Pingit, is now enabling overseas payments.
---
August 20, 2012 11:47 AM
Finland
,
Savonlinna
Finn Ere Karjalainen has smashed the world record in the annual mobile phone throwing championship held in Finland by throwing his phone 101.46 metres.
The event has been held every year since 2000 in the town of Savonlinna.
Second place went to Jeremy Gallop, a South African who...
---
August 20, 2012 10:15 AM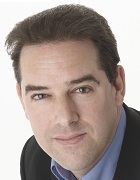 Profile: Bryan Glick
ExtremeTech
This may sound like something dreamed up by a feverish sub-editor at sensationalist news organisation, but the headline "My brain was hacked" is not as far away as it seems.
According to website
---
August 16, 2012 10:44 AM
etch-a-sketch
,
Hamm
,
iPhone
Hamm, the piggy bank in Toy Story, is a criminal mastermind. You all remember the part where he uses Etch, the Etch-A-Sketch, to formulate a plan to rescue Woody, right?
Well, now iPhone owners can formulate, sketch and erase notes, reminders, evil plans and doodles to their...
---
August 15, 2012 3:29 PM
burglary
,
photo
,
TrustGo
We all know how our mobile phone insurance is barely worth the paper it is written on and how big a target smartphones are in the eyes of a pickpocket? Well, a new tool has come to light that could make finding the phone thief easier than ever before.
---