---
July 31, 2012 3:20 PM
Fiverr
Website fiverr.com is a marketplace for services that people are willing to do for £5. Well actually it is what you would do for $4 because the website takes its cut. This is about £2.56 in English pounds.

Well I must admit my list of answers is...
July 31, 2012 2:33 PM
Microbotics
,
Superhydrophobe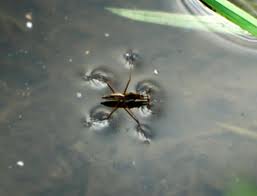 OK, China creates advanced microbot that walks on water - we are not talking R2D2 or C3PO - but not only does this micro-gizmo walk on...
---
July 26, 2012 4:47 PM
award
,
Edelman
,
HP
,
t3
We have all had the dream of standing up on stage, crowds applauding loudly, as you grasp onto your award and give that all important thank you speech, remembering to give platitudes to your peers and your mum before leaving to drink the night away on...
---
July 26, 2012 2:25 PM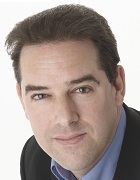 Profile: Bryan Glick
Google
,
office
Google embodied the best of the dot com era in so many ways - but was also responsible for unleashing upon an unsuspecting business world the whole concept of beanbags, pool tables and polka dot walls as essential 21st century office accessories.
Never one to rest on its laurels, the...
---
July 25, 2012 10:52 AM
Bill Gates
,
London
,
Microsoft
,
Olympic
,
Steve Ballmer
,
Yacht
With the Olympics just days away, London will not just be flooded with athletes, but also the rich and famous, who somehow managed to score tickets in the lottery - convenient hey?
---
---
July 19, 2012 10:02 AM
Uncategorized
Downtime was delighted to learn that telecommunications analyst Windsor Holden has a secret second life. By day, Windsor writes about near field communications and mobile payments for analyst company, Juniper Research. On evenings and weekends, he writes, er, books about Elvis Presley and...
---
July 18, 2012 11:41 AM
Uncategorized

The rhyme of first line support

"Have you checked that it's switched on?", I said

"Have you checked that with...
---
July 18, 2012 10:28 AM
iPhone
Smartphones already provide a vast toolkit in your pocket, and soon that arsenal could include the ability to take down a violent attacker.
No, not a new app, but a cunningly crafted case, initially designed for the iPhone 4, that includes a 650,000 volt stun gun.
Named "Yellow...
---
July 17, 2012 2:39 PM
Uncategorized
If you are in a pub toilet during the Olympics and the guy next to you starts screaming "come on, come on" and "oh yes" don't panic he is not committing the sin of Onan, he is taking part in an important Olympic discipline.

Yes that will...
---