---
January 24, 2012 4:11 PM
gps
,
Vehicle
---
January 24, 2012 3:30 PM
2GB
,
Brookstone
,
Cufflink
,
hotspot
,
USB
,
Wi-Fi
,
Wireless
Believe it or not, for the measly sum of £160 you could become a walking Wi-Fi hotspot. And, as if that wasn't already enough of a killer opening line to use at the bar, you could also have 2GB of USB storage at your fingertips.
Well, wrist-tips if were being...
---
January 24, 2012 2:04 PM
Australia
,
Ebay
,
health
,
London
,
relationship
,
shopping
,
Website
A website has been launched to help people make a bit of cash to cheer them up after a relationship breakdown.
---
January 19, 2012 5:35 PM
death
,
Facebook
,
Israel
,
Jesus
,
social network
,
Willook
,
YouTube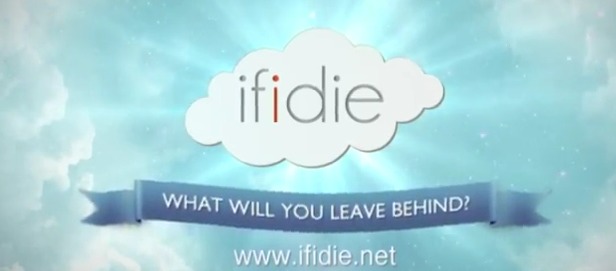 A free new app, called If I Die, offers users the ability to post...
---
January 18, 2012 11:26 AM
dowry
,
Facebook
,
India
First there was Angry Birds, but now there is Angry Brides, an online game in India that has already attracted 270,000 fans.
Instead of firing Angry Birds at Green Piglets, players fire various missiles at prospective grooms greedy for dowry.
Hitting a prospective groom wins the...
---
January 17, 2012 4:14 PM
Uncategorized
She did landmines and child poverty but now in a bizarre paranormal incident the former Princess of Wales, Diana, has appeared in a Scottish church to add her considerable PR influence to the SNP's campaign for Scottish independence.
Chinese tourists took a film inside the church which,...
---
January 13, 2012 10:19 AM
Apple
,
ipad
,
iPhone
Accumulator, seven fold, odds on. Are these, along with everything football, a foreign language to you? Have you been the odd one out when your friends popped down to the bookies to have a flutter?
WELL NO MORE!
Following the news that Apple is...
---
January 11, 2012 1:42 PM
lg
,
television
Don't worry, the shifty chap in the video isn't really stealing a TV, its all a clever marketing ploy by LG.
But that, just as exactly what the sticky fingered fellow is up to, doesn't become clear until the last 10 seconds of the...
---
January 11, 2012 11:59 AM
ipad
,
Nevada
A company proved the resilience of its military grade tablet case by dropping a bowling ball on an iPad inside the case.

But following the failure of this stunt to increase interest, which you can see below, the company decided to try something that was actually more likely to...
---