---
November 15, 2011 4:29 PM
Video
,
YouTube
Are you one of the 380,000,000 + people who have already seen the 'Charlie bit my finger - again!' video? If not you are missing out so here it is:
Since YouTube introduced a partnership that allows uploaders to earn revenue through the use of advertising...
November 15, 2011 9:14 AM
iPhone
,
Smartphones
A man in the US state of Illinois faced with a malfunctioning iPhone landed himself in hot water when he sought help.
Michael Skopec simply did what any other US citizen would do in an emergency: he called 911, but the authorities were not amused.
Skopec was so convinced that 911...
---
November 9, 2011 9:55 AM
Microsoft
Microsoft has taken market pressure to grow its mobile offerings quite literally. The company has built a giant Windows Phone 7 device.

The six-storey high Windows Phone 7 device is located opposite New York's Macy's department store in Herald Square, New York.

"We're...
---
November 8, 2011 12:23 PM
BT
,
Wifi
Proving that solving a common technology problem like weak-WiFi reception need not be a Heath Robinson affair, in fact the complete opposite is former BT chief technology officer Peter Cochrane.
On a boat on the Norfolk Broads, Cochrane was unable to find a strong enough WiFi signal,...
---
November 2, 2011 12:27 PM
multicopter
It may prove to be astronomically expensive and ridiculously dangerous but I still want one.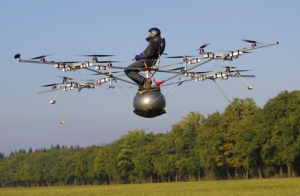 ---
November 2, 2011 11:41 AM
tweet
,
twitter
Here we have the Tweephone, an analog Twitter client that works using a rotary dial. Why? I don't know but I do know that it does look interesting.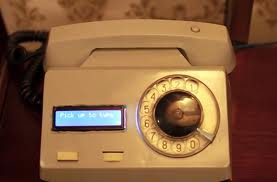 ---