---
August 17, 2011 2:26 PM
Uncategorized
Do you remember when England used to be a quiet, uneventful place where nothing ever happened? Then came the scourge of social media spawned by satan him very self, causing our delinquent youth to take to the streets in a collective act of violence.

At least that's the impression you'd...
August 17, 2011 11:44 AM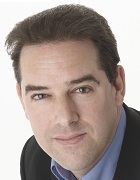 Profile: Bryan Glick
BMC
,
cloud
,
Software
,
Storage
Sometimes, the IT industry makes Downtime's job very easy.
In this case, many thanks to BMC Software CIO Mark Settle, for demonstrating why IT types should never get ideas above their station.
What's more, he even asked us to publish this - so on his own head be it.
...
---
August 16, 2011 11:39 AM
laptop
,
riots
Note to any would-be laptop thieves: make sure you don't nick expensive computer gear from savvy users because the odds are, you are going to get caught.
That is exactly what happened to a teen who decided broke into a flat during the London riots to lift a laptop belonging to an IT...
---
August 16, 2011 9:40 AM
baldness
While technology appears to be still unable to halt or reverse hair loss, apart from highly questionable claims by contemporary snake oil salesmen, it can predict if and when it will happen.
Or so claims the doctor who developed the online
---
August 15, 2011 9:47 AM
Jeff Bezos
Jeff Bezos, CEO of Amazon, has personally signed a patent application for a rather complex "damage avoidance system."

The image on the patent application (below), which looks like some sort of crazy hovercraft, depicts the airbag being deployed just before contact.

---
August 11, 2011 9:52 AM
10.1
,
Apple
,
iPhone
,
samsung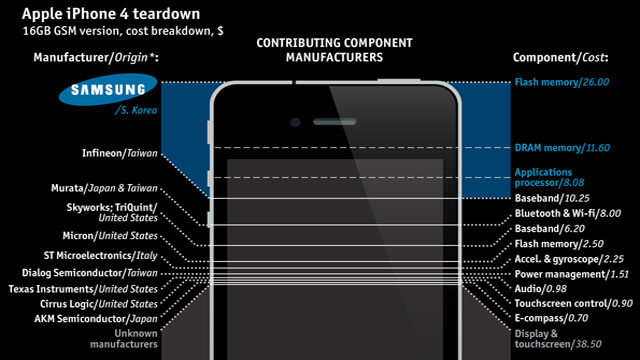 A few days ago, in a German court, Apple won a temporary injunction,...
---
August 10, 2011 4:24 PM
Uncategorized
People are blaming a smartphone for the riots in London. Forget a lack of opportunities for millions of underprivileged people, or the pure idiocy.
Yes the Blackberry is to blame. A tool that helps people communicate is to blame.
A survey in the Daily Mail even reveals that...
---
August 10, 2011 1:52 PM
Hooks
,
PRs
,
riots
As any journalist knows, sometimes it's not what you include but what you don't that counts in a story. For the sake of clarity, less is often more.

So hats off to PRs across the board this week for showing uncharacteristic restraint in not using the riots as a peg for their clients'...
---
August 10, 2011 12:25 PM
Philips
Philips are aiming to ease the domestic burden that, currently, weighs heavily on modern man's shoulders by offering up macho products for those tedious household chores.

They believe the Man Iron, a black and angry looking thing, is what will...
---
August 8, 2011 3:22 PM
Uncategorized
Security professionals largely agree that the biggest motive for hacking into company IT systems these days is to steal information for financial gain.
That is probably true for most hackers, except perhaps for chocolate connoisseurs who feel they can improve on a supplier's...
---