---
August 31, 2011 9:44 AM
Apple
,
ipad
,
Sainsburys
Sky and Sainsbury's are here to rescue of all of us who are forced to meander aimlessly around supermarkets at the weekend, dragged away from the sofa and the lure of the beautiful game.

A Sainsbury's store on Cromwell Road, West London, is trialing a trolley fitted with a...
August 30, 2011 4:41 PM
ipad
,
tubine
If you have a spare $620,000 under your pillow then this Boeing-powered machine could be yours. Just imagine.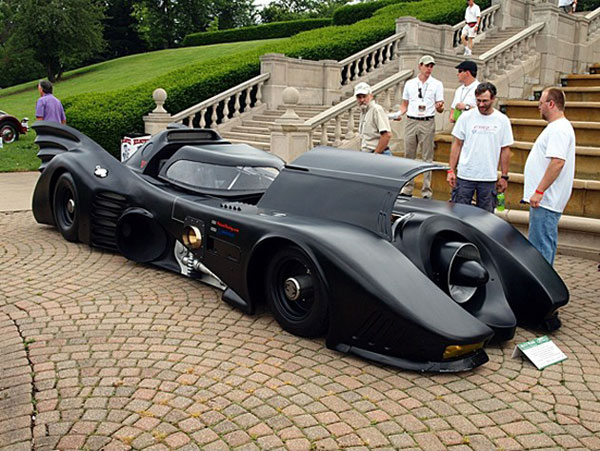 ---
August 30, 2011 11:42 AM
London
,
Wi-Fi
Online entrepreneur Alasdair Monk has attracted more than 40,000 visitors to his new website in just two weeks with the promise of a productive caffeine fix
Inspired by a map of Wi-Fi hotspots at Reading University campus, the 23-year-old set up a
---
August 30, 2011 9:59 AM
Apple
,
steve jobs
Joseph Tame, a media producer and, you'd assume, big Apple fan, paid tribute to former CEO Steve Jobs by running a half marathon in the shape of Apple's world...
---
August 26, 2011 12:41 PM
Apple
,
CGI
,
steve jobs
Taiwan's famed NMA news channel, which has previously created over exaggerated reenactments of situations including Tiger Wood's affair and Gordon Brown losing his temper, has released a new video.

This CGI clip, entitled 'The life and career of Steve Jobs' was created following Job'...
---
August 26, 2011 12:08 PM
Ebay
---
August 24, 2011 2:37 PM
Finland
,
social media
Over one million Finns have found themselves unable to resist the lure of watching four strangers live in diggers.

Over the past two months the four men, who've been constantly streaming live video and interacting with their viewers, have been sleeping, eating and drinking in the...
---
August 24, 2011 10:49 AM
Apple
,
samsung
The, erm, gripping legal battle between Samsung and Apple has taken a new twist. The Galaxy S II creator is planning to use Kubrick's renowned 2001:A Space Odyssey to try and prove that Apple is not the originator of the tablet computer.

The film, which is over 40 years' old,...
---
August 19, 2011 1:30 PM
Uncategorized
Rather than create a Gallic version of Maggie Thatcher to destroy trade unions the French are experimenting with virtual boarding agents at airports. According to one report these avatars always smile, don't...
---
August 19, 2011 11:52 AM
Apple
,
lawsuit
The past few months has seen Apple suing companies like its going out of fashion. Proceedings against
HTC
and
---