---
June 30, 2011 3:29 PM
Uncategorized
It has finally dawned on the Catholic Church that it needs to acquire customers from somewhere. So why not do what every other big business does? A bit of M&A activity is called for.
Pope Benedict XVI looks to have made his choice, if his blatant product placing is anything to go by....
---
June 30, 2011 2:44 PM
Uncategorized
Microsoft has launched its latest and greatest product - Office 365. So what's the best way to launch a new thing these days? Let me see. You need a spokesperson who can say great things about a great product, some early adopted who have been gagged from saying anything remotely controversial and...
---
June 30, 2011 1:59 PM
crime
You've been arrested by the police. You've done something quite embarrassing. Things aren't...
---
June 23, 2011 9:45 AM
Uncategorized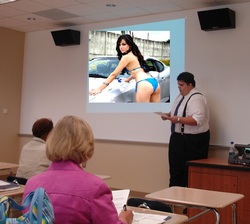 You've been sacked by your boss. Your life is slipping away from you.

Time...
---
June 22, 2011 9:50 AM
Uncategorized
In many organisations IT's primary function is to keep the lights on. Lucky for IT professional Logitech has developed this solar powered keyboard
.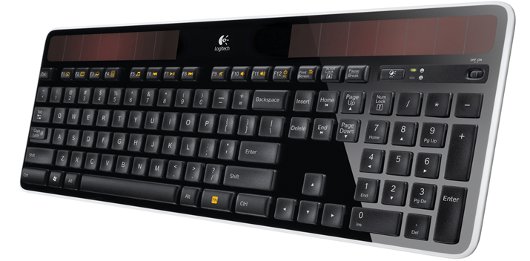 ---
June 20, 2011 12:45 PM
Beer
A supermarket chain in Scotland was inundated with shoppers who came to blows outside stores as they battled to benefit from a too-good-to-be-true special offer.
With the power of social networking sites, word spread quickly that three boxes of cider and beer were being sold for £11,...
---
June 20, 2011 11:56 AM
iPhone
,
match-making
Apple's marketing machine is bound to go into overdrive once app developers deliver on a new iPhone patent application for a networking service that links people with shared interests.
The patent application has sparked speculation around the globe that an iPhone-based match-making app...
---
June 16, 2011 11:52 AM
Uncategorized
Ann Summers has introduced technology to help it personalise people's online shopping habits. The new technology will make recommendations to shoppers based on their profiles. It will apparently give them a "more engaging and pleasurable shopping experience."
"Through our personalisation...
---
June 16, 2011 11:25 AM
Uncategorized
As the Sunday Mirror recently reported, a worker at Virgin Atlanic was sacked for breaching the Obscence Publication Act. The...
---