---
May 23, 2011 12:20 PM
insomnia
,
Nyx
,
Somnus
,
Startups
Calling all insomniacs who would like to learn more about their sleeping patters or lack thereof without having to hook themselves up to a scary and uncomfortable bunch of wires in a lab.
Startup Nyx Devices has developed a high-tech sleep shirt with built in electronics to detect the...
May 19, 2011 9:45 PM
Uncategorized
Two fame seeking parents have tried to cash in on their kids early. While the rest of us have to wait until we are old and infirm for our kids to begin to repay us for our sweat and blood, an Israeli couple are seeking fame by giving their kids silly names.

Their latest daughter has...
---
May 19, 2011 2:27 PM
Uncategorized
Downtime is glad to be reporting from sunny Marble Arch. The trauma of commuting to the suburban hell-hole of Sutton is now behind us. Visitor's no longer have to ask, "Sutton? Would you mind meeting at my office instead?" And one of the Downtime crew has decided to sample the finer West End...
---
May 19, 2011 2:08 PM
Uncategorized
Thirteen year-old New Hampshire student, Shane, was suspended for five days after she posted a status update on Facebook saying that she wished Osama Bin Laden would kill her math teacher.

Now let's gloss over the fact that this kid isn't very clever. I mean Bin Laden wouldn't obey a...
---
May 16, 2011 12:35 PM
planking
,
social media
There has been a lot in the news lately about the security risks of Social Media, but the death of a 20-year-old Australian proves that online games of one-upmanship can be fatal.
An internet craze dubbed "planking" involves posting pics online of participants lying down in a variety of...
---
May 16, 2011 11:27 AM
Downtime is always pleased to see technology being put to good use such as enabling fashion accessories that express the wearer's moods.
Just in case we have lost the ability to interpret what other people are feeling, Japanese scientists have come up with a high-tech fashion accessory...
---
May 13, 2011 12:47 PM
Uncategorized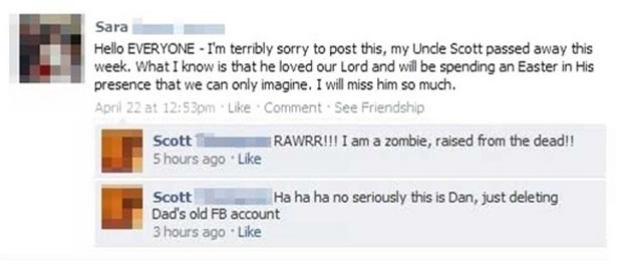 I'm not sure I need to add anything to this but that it's put a...
---
May 13, 2011 9:42 AM
gadgets
Now here's our top pick for the gadget of the week. The US Navy has developed the Low-Cost Imaging Terminal Seeker (LCITS). Basically this a low-cost guidance capability that it says will greatly improve the tactical viability of an unguided 2.75-inch rocket by providing it with an inertial...
---
May 12, 2011 9:03 PM
A school in the US is using cameras linked to computers to get kids eating better.

The theory is the cameras will take a picture of what is on a child's lunch tray. Analysis of the images will be able to work out how many calories the kids are eating.

A unique barcode will...
---
May 12, 2011 4:19 PM
Uncategorized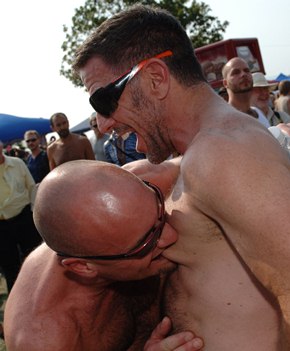 It's well known that you should never answer an internet ad asking for something weird,...
---