---
March 30, 2011 1:25 PM
nanowires
Zinc oxide, that super-white mineral, is usually found on the faces of cricketers and surfers, protecting them from sunburn. It turns out that you can cook it in various brews and it produces nanowires that could create a very...
March 30, 2011 9:06 AM
Facebook
,
Social networking
Missing a girlfriend among your Facebook friends? Don't worry, there's an app for that, or at least there soon will be.
A planned online service is designed to help single men boost their Facebook status by enabling them to date a virtual girlfriend.
Cloud Girlfriend will be the...
---
March 27, 2011 12:02 AM
IPv4
,
IPv6
,
Microsoft
,
Nortel
Creditors of the insolvent Canadian telecoms kit maker Nortel must be relieved to know that Microsoft is prepared to pay $11.25 for each of 666,000-odd IPv4 internet addresses, according to papers filed with the Delaware bankruptcy court.
Since IANA, the not-for-profit organisation that gives...
---
March 25, 2011 10:57 AM
Uncategorized
A new poll from www.MyVoucherCodes.co.uk has revealed that 74% of men welcome the new private browsing facility available with some internet and software packages. 1,692 people were polled in the survey to find out what people thought of the new...
---
March 22, 2011 3:02 PM
Hacker
European regulators have been banging on for a while about the fact that many laws need to be modernised to meet the needs of the technological age, and a case in the Netherlands proves the point.

A student who hacked into an encrypted WiFi router to post a prank message threatening to...
---
March 22, 2011 2:59 PM
Bill Gates
,
Microsoft
The difference between successful and really successful Microsoft shareholders is $650,000 and knowing just when to sell.

If someone bought 100 shares at the offering price of $21 in 1986 and sat on the investment for 25 years, it would be worth $750,000, which is not too shabby.
---
March 21, 2011 10:00 AM
MoT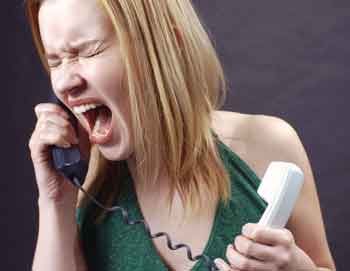 Touch-screen...
---
March 16, 2011 4:15 PM
Denver
,
Hackers
,
road-sign
,
Video
,
zombies
Computer hackers have broken into electronic road-signs across the USA, causing havoc by changing the text to warn motorists of impending zombie attacks. In the latest incident, motorists in Denver, Colorado, were shocked to read road-side messages announcing impending...
---
March 16, 2011 3:45 PM
London City Council is hard at work strengthening broadband links in the capital to make sure that foreigners are able to access real-time information about how to behave in England.
An
---
March 16, 2011 3:39 PM
Uncategorized
Downtime has just had a visit to Google plush London office, which has had a bit of a revamp since our last visit. Gone are the brightly coloured bean bags, table football and uber-geek chic. Now Google cossets visitors in chesterfield armchairs, chandeliers and ornate picture frames for...
---