---
February 28, 2011 5:18 PM
BT
,
parliament
,
telecommunications
,
telecoms
Downtime was delighted to learn via The Guardian that BT, the UK's biggest telecoms provider, sponsors the parliamentary choir to the tune of £60,000.
No doubt it helps if MPs sing from...
February 28, 2011 3:26 PM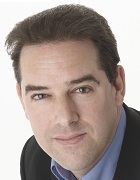 Profile: Bryan Glick
Domain name
,
Ebay
,
URL
There are not many proper URLs left to buy these days - hence the number of start-up firms with obscure-sounding names including lots of "Z" and "X". But one enterprising domain name owner has taken cheek - and his sales technique - to a new level.
Having registered
---
February 28, 2011 10:14 AM
They say love is blind, but when the relationship has been conducted purely online and there are large sums of money involved, there are bound to be tears.
According to police
---
February 24, 2011 12:10 PM
Uncategorized
A burglar has been caught thank to Facebook, after he stole a laptop, logged into the user's Facebook account, then posted a picture of himself. Doh! A fews ago a techie got robbed when he blogged about all the great...
---
February 22, 2011 9:40 AM
happiness
,
happy
,
MIT
David Cameron's quest to make Britons happier could take some pointers from research just out in the MIT
---
February 21, 2011 3:01 PM
CIA
,
MOD
,
NAO
Downtime's mum was fond of saying, with pointed emphasis, "A fool and their money are soon parted".
Which makes one wonder about defence force officials on both sides of the Atlantic. First there's the long-suppressed news (see
---
February 21, 2011 10:35 AM
Computer expert Dennis Montgomery tricked the US government into paying £13m for software he claimed could stop terrorist attacks.
He even managed to persuade former President George Bush to divert a series of flights from London away from the US after convincing him they were...
---
February 21, 2011 10:30 AM
Facebook
,
social media
,
Social networking
A convent in Spain has expelled a 54-year-old nun for spending too much time on social networking website, Facebook.
Sister Maria Jesus Galan said on her Facebook page that she has been asked to leave the convent after disagreements over her online activities, according to
---
February 17, 2011 11:11 AM
cloud
,
lawyers
Downtime wishes to congratulate the Cloud Computing Centre for bagging accreditation as a preferred supplier to the Solicitors Outsourcing Association.
SOA, (no relation to Service Oriented Architecture) is a non-profit that supplies lawyers with

0 Comments

RSS Feed

Email a friend
---
February 16, 2011 11:16 AM
CBoss
,
MWC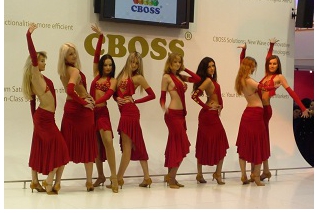 Downtime's intrepid reporter at Mobile World Congress discovered CBoss, a software house...
---