---
December 8, 2010 3:32 PM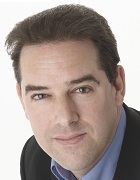 Profile: Bryan Glick
CIO
,
WikiLeaks
Downtime found itself in between two Very Well Known CIOs recently over a glass or two of fine wine. Very Well Known CIO number one is about to leave his job, while Very Well Known CIO number two has just changed jobs. So what career-improving advice could be gleaned from these two knights of...
December 7, 2010 10:26 AM
Facebook
,
Microblogging
,
Social networking
,
twitter
A book at bedtime in the modern age has been replaced by Facebook at bedtime, according to a study commissioned by Travelodge.

Instead of settling down to a good book, 72% of UK adults surveyed said they check social networking site Facebook, while 18% send a Tweet on microblogging...
---
December 3, 2010 2:27 PM
Assange
,
Cablegate
,
Clinton
,
Eco
,
obama
,
Oz
,
WikiLeaks
The entire Wikileaks horlicks resembles nothing so much as the Wizard of Oz, with Wikileaks founder Julian Assange pulling back the curtain to reveal that the wonderful wizard is none other than a sad little old man pining for an Omaha he left long ago.
One of Downtime's favourite writers,...
---
December 2, 2010 4:06 PM
Google
,
googling
"O wad some Power the giftie gie us, to see oursels as ithers see us," runs the immortal line in Robert Burns' poem, "To A Louse", and although that remains true today, those lines were penned before Google was introduced to the world.

Simply by using searching our own names, we can...
---
---
December 1, 2010 8:00 AM
Uncategorized
It's amazing what the train companies know about you if you regularly book online. Thanks to smart CRM, they can serve up special offers, knowing that you regularly travel to Falmouth, or wherever.

Like Amazon, they can even recommend places you haven't visited."People who went to...
---