---
October 29, 2010 1:49 PM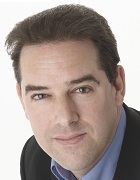 Profile: Bryan Glick
Facebook
,
police
,
social media
,
Social networking
,
twitter
In a further sign that the old-school concept of bobbies on the beat is fading away, police are to be trained on how to use Facebook and Twitter to catch killers.
According to the BBC, the move is "exactly what detectives need to tackle...
October 27, 2010 9:23 AM
Facebook
Virtual worlds are becoming so like reality, that even virtual property is safe from thieving individuals.
Italian police are investigating the ransacking of a virtual flat set up by Paola Letizia for her virtual pet cat in Facebook game Pet Society.
Although the stolen goods...
---
October 26, 2010 3:14 PM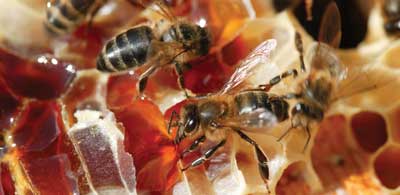 Bees, apart from being very good at making honey, have also been proved...
---
October 25, 2010 12:11 PM
Dogs
,
twitter
Typically dogs are the ones sniffing out things, but now, thanks to yet another Twitter-enabled application, owners can keep close tabs on their canine friends.

Puppy Tweets is an electronic dog tag with a sensor that you attach to your dog's collar, according to
---
October 14, 2010 11:51 AM
Downtime
,
Squirrel
,
twitter
Greater Manchester Police (GMP) have given a whole new meaning to 'time and motion study' by vowing to tweet a whole day's activities in an effort to prove that they give value for money on the eve of the government's spending review announcements.

The bright spark at the force who came...
---
---
October 7, 2010 2:40 PM
Broadband
,
Infinity
One of the curious side effects of BT's current campaign to get us to reveal our pent-up desire for super-fast broadband, otherwise known as BT Infinity, is that we now know that Infinity stops at 1000.
That's the minimum...
---
October 4, 2010 2:40 PM
Data Mining
,
espresso
,
productivity
Want to boost your team's productivity? Let them gossip.
That's the conclusion to draw from the work of MIT prof Sandy Pentland, who is into "reality mining", which is a step up from data mining to uncover human behavioural trends, he says.
Last year he tagged 80 call centre workers at...
---