---
July 30, 2010 1:55 PM
Apple
,
censorship
,
credibility
,
erotic
,
ipad
,
jobs
,
Mandelson
When Apple CEO Steve Jobs chose the company's original rainbow-hued logo, Downtime is not sure whether he was aware that, in some circles, the bite from the apple represented the loss of virginity. Not only has Jobs whitened the logo, but Apple is also trying avoid any association with...
July 29, 2010 3:02 PM
Have iPhone will download free apps. What could be simpler or more alluring? But it could also be extremely costly, as teenager Ben Kitching found out.
He popped his SIM into a second-hand iPhone and began downloading free apps, but the SIM was attached to an account that did not allow...
---
July 29, 2010 2:59 PM
Branding his now former friend Raymond Bryce as a paedophile on Facebook seemed like a good joke to Jeremiah Barber, but the joke was finally on him.
Bryce took legal action and the court also failed to see the joke, forcing Barber to pay up £10,000 in libel damages.
A warning...
---
July 28, 2010 4:03 PM
Apple
Apple is being sued by a group of users who argue that its marketing claims that the iPad is just like reading a book, are false due to the fact that the must-have device seems to get hot and bothered when it gets hot.
According to the complaint, the iPad overheats outdoors and shuts...
---
July 13, 2010 5:02 PM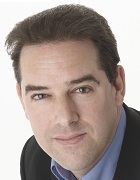 Profile: Bryan Glick
Gadget
,
Mouse
,
Wireless
Downtime has often wondered what is the best seller out of all the apparently pointless items in the executive toys section of in-flight duty-free shopping brochures.
(Yes, we know, this makes us rather sad. But we can't afford an iPad to keep us otherwise occupied on long and boring...
---
July 12, 2010 10:27 AM
Echelon
,
Hushmail
,
WikiLeaks
Wikileaks co-founder Julian Assange is sceptical of email as a safe conduit, even Hushmail, the Canadian private email service. "It's a honeypot," he said, meaning that the security agencies watch it because it is private, and they look to see who is sending,...
---
July 12, 2010 9:57 AM
Assange
,
Google
,
Steganography
Wikileaks founder Julian Assange gave some useful advice to journalists about protecting whistleblowers. Basically don't use Google for anything, especially not e-mail, nor to store compromising documents in the cloud.
Google is very unlikely to go to court to protect your privacy, he said....
---
July 12, 2010 9:47 AM
Assange
,
Wkileaks
Wikileaks co-founder Julian Assange has an nice anecdote about the story that made the whistleblower website world-famous. The site published a list of the kit that the US Army took to...
---
July 8, 2010 2:48 PM
Cringely
,
Dating
,
Google
Mature readers may remember Robert X Cringely, who wrote Accidental Empires, one of the first good looks at the Silicon Valley heroes of the 70s and 80s. The subtitle of the tome, which is still a Good Read, was "How the boys of...
---
July 6, 2010 3:23 PM
Cabinet office
,
Cost cutting
,
iphone app
,
Whitehall
The BBC has discovered that various government departments have been developing iPhone apps, including an NHS drinks tracker which cost £10,000 to develop, a DVLA how to change your wheel masterclass costing £40,000 to produce and a job finder app for those recently unemployed senior executives...
---