---
April 27, 2010 3:00 PM
Uncategorized
Visitors to Hyde Park last weekend were greeted with an interactive replica of the "Tree of Souls" from the film Avatar. The Tree of Souls is a giant, interactive tree with deep spiritual significance to the Nav'i people who appeared in the film. The...
April 22, 2010 12:28 PM
last.fm
,
Spam
Computer Weekly reader Stuart Allison writes:
I was signing up for a profile on the last.fm website recently, and the spam blocking words I had to enter were as in the attached screenshot. I wasn't sure if they were trying to...
---
April 20, 2010 10:57 AM
Fujitsu
,
laptop
,
Repair
,
service
Mark Cooper of Wolverhampton wrote in to share his experiences trying to get his laptop...
---
April 20, 2010 10:23 AM
app
,
iPhone
A British publisher has released an iPhone app which lets commuters read their favourite authors and discover new ones without the fag and cost of acquiring a Sony Reader or an Amazon Kindle.

Ether Books is aiming at the...
---
April 20, 2010 10:16 AM
Twettle
,
twitter
Twitter seems to the stalking ground of all sorts these days, including non-humans. Apart from the band of twittering celebrities, this includes a growing number of devices empowered to send tweets.

The latest is a line of kettles devised by two inventors from the UK. Ben Perman and...
---
April 15, 2010 4:23 PM
cybersquatting
We expect everyone will be surprised to hear that parliamentary candidates are being all horrible to each other in the run up to the election.
Lets all point and stare at Mark Clarke, the Tory candidate for Tooting. According to anonymous sources one of Clarke's colleagues decided to...
---
April 15, 2010 12:38 PM
Uncategorized
Downtime was in the presence of programming deity yesterday, when we met someone who had actually written code for Windows. "It's been my biggest achievement," the Worthy One replied. Downtime askied which part of the 100 million plus lines of Windows code, he had programmed. Was it the...
---
April 14, 2010 12:30 PM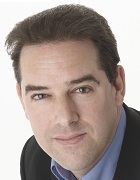 Profile: Bryan Glick
Apple
,
Election
,
ipad
According to the London Evening Standard, Tory would-be chancellor George Osborne trumped his Labour rivals by turning up to the Conservative Party's election manifesto launch this week carrying a shiny new iPad, which contained an e-book version of the manifesto document. The Apple...
---
April 14, 2010 10:49 AM
Uncategorized
Microsoft has a new programming language F#, for functional programmers. It's lucky they didn't come up with D#, for dummies, or E# for eggheads. Any suggestions on the types of programmers who would use A#, B# and C#. If anything, Microsoft progarmming is looking pretty flat.
---
April 9, 2010 4:41 PM
#debill
,
journalism
,
Lords
Downtime is grateful to the noble lords for this exchange during the Lords' Ping Pong match on the Digital Economy Bill, moments before they passed it for royal assent.
Lord Maxton: My...
---